Why Savage Is The Best Detergent For Men
Bold Scents

Our detergent sheets are formulated with men in mind. Scents are designed to be bold, masculine, and long-lasting. Say goodbye to lavender and fresh linen and hello to fresh leather, pine, and other manly scents.

Eco-Friendly

Our detergent sheets are made with eco-friendly materials and are designed to be as convenient as possible. They're lightweight, easy to store, and don't require any measuring or pouring.

No Measuring Needed

No more wasting time carefully measuring out liquid detergent or risking damage to your clothes from using too much or too little. Simply toss a sheet or two into the washing machine, and let savage do the rest.

Long-Lasting

Our detergent sheets are designed to provide a long-lasting and effective scent that lasts all day long. They're perfect for men who want to smell great without the need for expensive colognes.
VS
Floral Scent
Heavy Plastic Jugs
Difficult To Store
Hard To Measure
Pouring Leaves a Mess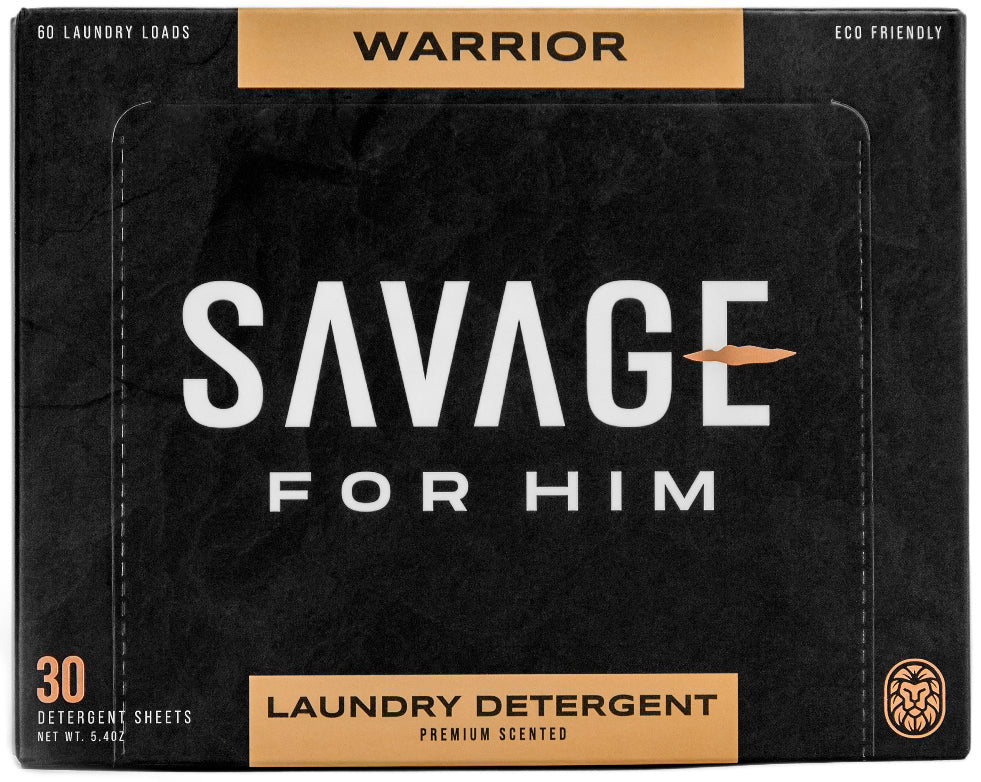 Manly Scent
Lightweight Box
Easy To Store
No Measuring Needed
Easy To Use Sheets
How to Use Laundry Sheets
Step 1: Get Dirty

Grab a Savage Detergent Sheet from the box. Our sheets are specially designed to be used with men's clothing, so you can be sure that you're getting the best possible scent for your clothes.

Step 2: Use a Sheet

Toss the sheet in with your laundry. Our sheets are designed to work with all types of fabrics and all kinds of washers, so you can be confident that you're getting the best possible results.

Step 3: Smell Like a Savage

Once your laundry is done, take it out and enjoy the fresh, masculine scent that only Savage can provide. Our sheets are designed to keep your clothes smelling great all day long, so you can focus on being your best self.
Testimonials From Other Savages
Incredibly effective!

If you're looking for a laundry detergent that really delivers on its promises, look no further than Savage For Him. I'll definitely be a customer for life.

Game-Changer for Sensitive Skin

It has been a game-changer for my sensitive skin. These sheets are free from harsh chemicals and are easy to use - just toss in a sheet and you're good to go.

Real Deal for Clean Clothes

These laundry detergent sheets work just as well as any liquid detergent without the waste and mess. The scent is amazing and leaves my clothes smelling great.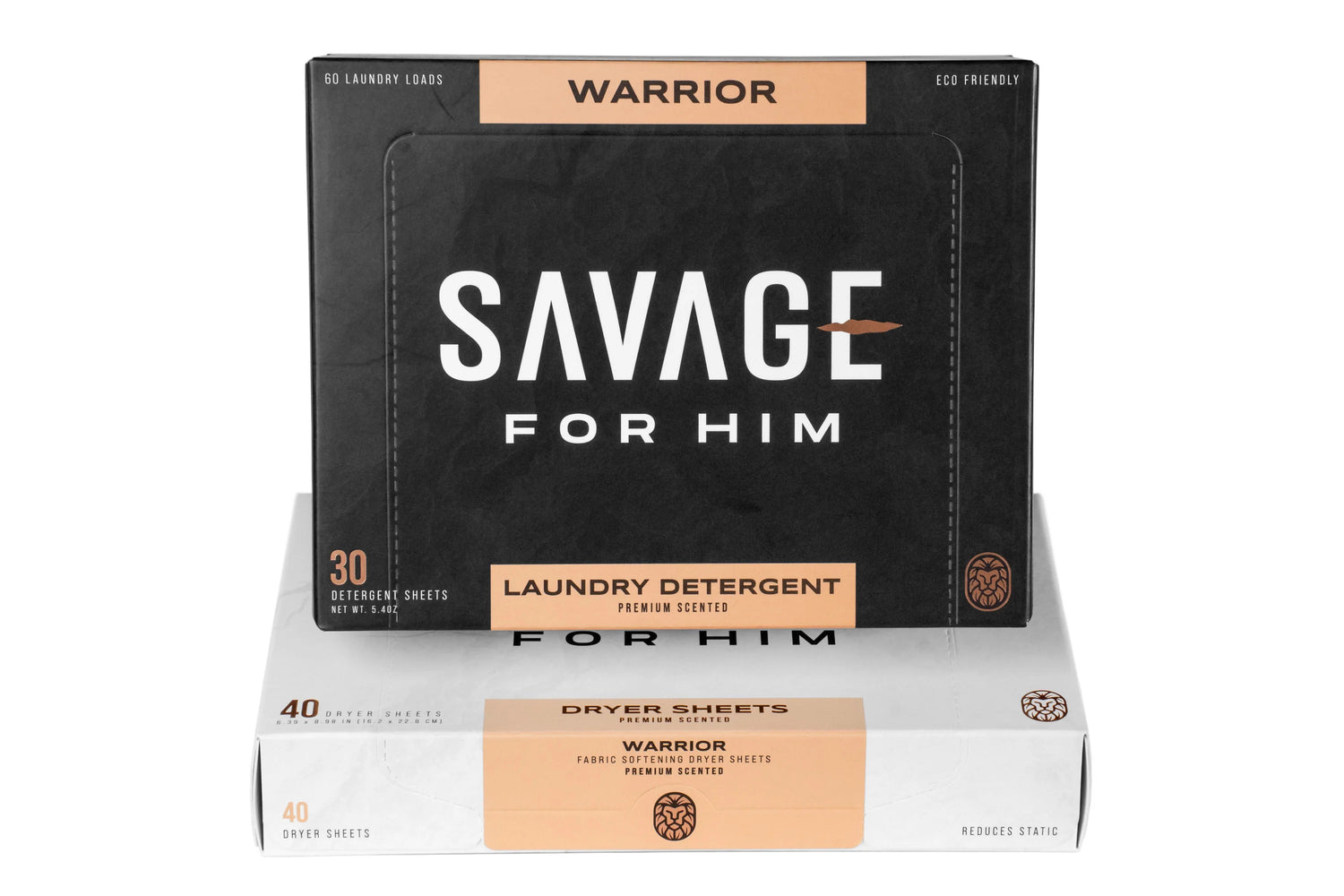 Laundry Detergent Sheets
+ 40 Free Dryer Sheets
Replace traditional detergents for a unique and effective laundry experience.
Shop Now